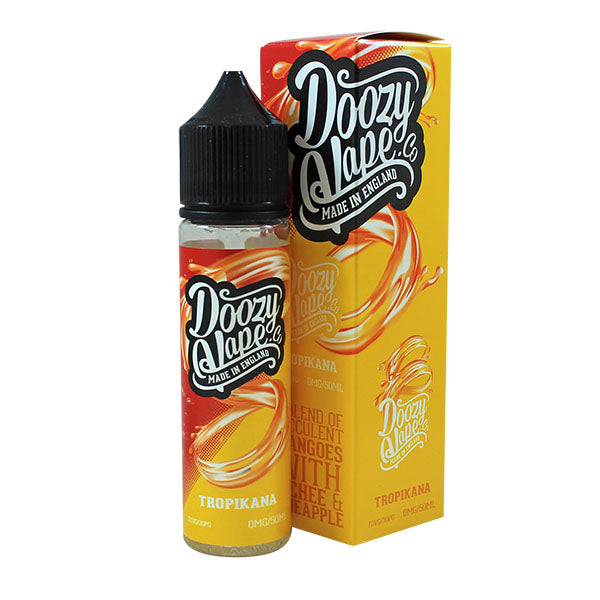 A blend of succulent Mangoes with Lychee and Pineapple
When you hold a bottle of Tropikana you know straight away you have something special in your hand when you can smell the magic through the unopened bottle.
Reading this takes you to the edge...vaping it takes you all the way!
On the inhale you get Mango wrapped in fresh Lychee and then a wave of Pineapple that makes this stunning combination a stand out flavour. Its one of them rare flavours that is so juicy, its addictive. As you exhale this delicious potion the room is filled with the aroma of the fruits of paradise. The aftertaste just blows you away!