FREE DELIVERY
When you spend £250+
CALL US
(+44) 0121 728 8222
SHOP 24/7
Thousands of Products
GET NOTIFIED
Join our Newsletter Below
---
---
---
---
Fast sellers Ramsey E-Liquids have taken over by storm and are available now in 50ml and 100ml Short Fills. Over 40 different mouth-watering flavours to stock for an incredible price.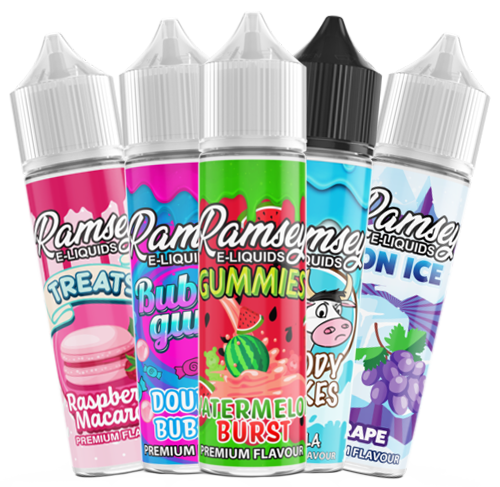 With 17 Different Ranges to choose from Moreish Puff by Cherish Vapor has became one of our best selling E-Liquid brands! Available in all sizes up to 100ml Short Fills.
---
Vapor Shop Direct Distro
We hold one of the largest selections of Vape Products in the UK. Offering a wide range of Vape Kits, Disposable Devices, Nic Salts, Short Fills, Replacement Coils and more, for everything Vaping we've got you covered.
We provide a service second to none to our customers. Orders placed before 2pm are Dispatched the Same Working Day, using Royal Mail's Tracked Shipping Service. In order to get FREE NEXT DAY UK SHIPPING just spend over £20 with us.
Our Focus is to continually provide you with essential, authentic vape products that you require for the best possible prices. If you have any vape related questions you can contact our customer support team via Faceboook or Telephone. Email support is also an option.