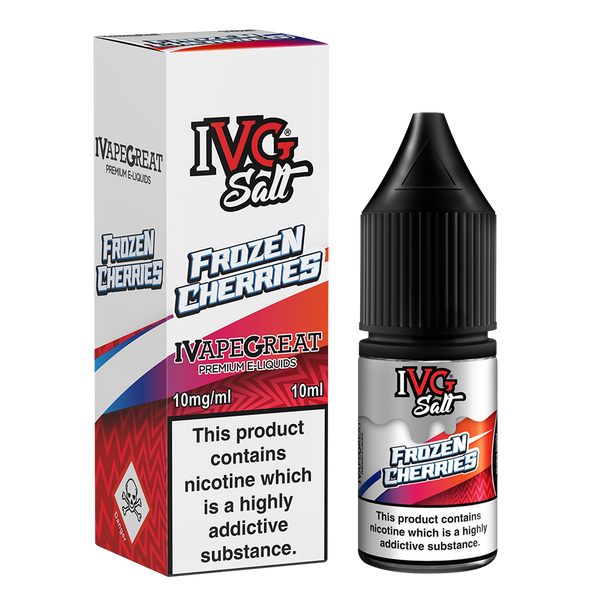 A selection of fresh red cherries are chilled with a blast of crushed ice for a sweet, icy flavour!
Frozen Cherries is available in a 10ml nic salt with 5mg, 10mg and 20mg of nicotine.
IVG is one of the biggest e-liquid brands in the world, offering magnificent flavour blends! Their Crusher range gives you some delicious cool icy flavours!
10ml Nic Salt
Nicotine Strength of 5mg, 10mg and 20mg
Designed For Sub Ohm Vaping
Childproof Cap
Tamper Evident