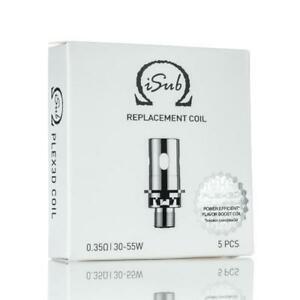 Innokin Plex3D Mesh Coils are supplied in a 5 Pack.
Compatible with the Innokin DV pod system kit and the iSub-B 2ml Tank, these coils have a resistance of 0.35 ohm.
Using 3D Mesh Coil Technology, the Plex3D pattern has 'Micro-Grooves' and uses organic cotton and wood pulp wicking for better flavour absorbtion from your e liquid.
With a recommended wattage range of 30 - 55W, the Plex3D Coils boast rapid heat-up and cool-down which drastically extends coil life.