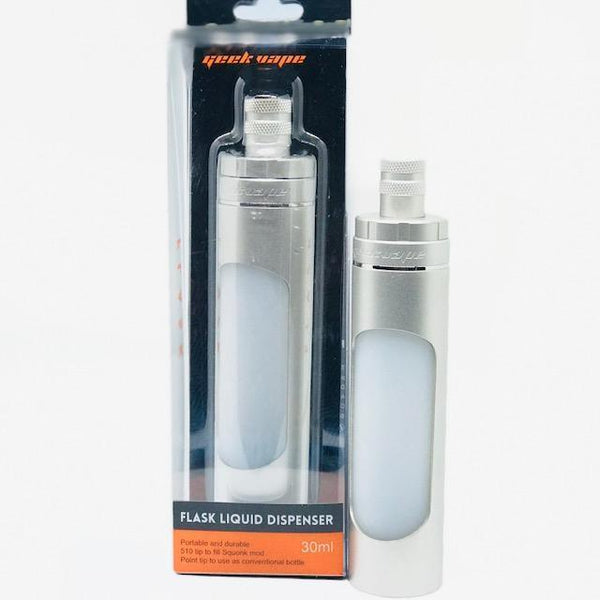 Flask Liquid Dispenser by Geekvape
Designed for GBOX Squonker MOD, the GeekVape Flask liquid dispenser is a multi-functional liquid dispenser that can be used to fill squonker as a conventional dripping/filling bottle. It is made out of high grade stainless steel for durability and uses a removable soft silicone internal bottle for long term economical usage due to its replaceable capability. Compatible with most Squonk MOD..
Features

:

Material: Stainless Steel + Silicone
flask capacity: 30ml
Stainless steel shell and silicone bottle;
510 cap to fill squonk mods;
Drip cap to use for conventional dripping;
Soft silicone internal bottle for better feel;
Removable silicone internal bottle for replaceable capability.

 
What's in the box

:

1x GeekVape GBOX Flask Liquid Dispenser.