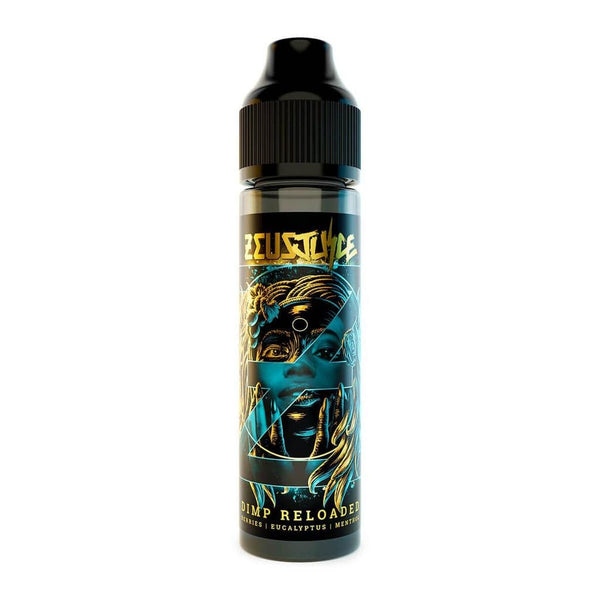 A medley of juicy mixed berries is paired with some fresh eucalyptus and chilled with a cool twist of menthol.

Dimp Reloaded  is available in a 50ml short fill with 0mg of nicotine. There is room in the bottle to add nicotine.
Zeus Juice is an excellent UK brand specialising in fruit, menthol, dessert and tobacco flavours.
50ml Short Fill
Nicotine Strength of 0mg
Designed For Sub Ohm Vaping
Childproof Cap
Tamper Evident