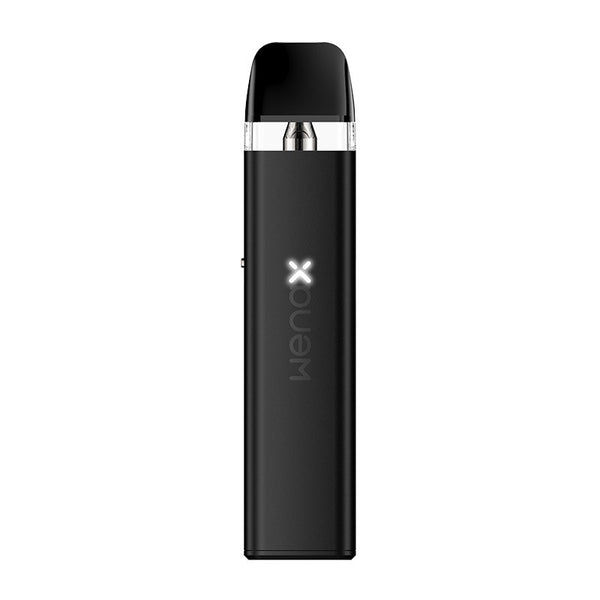 The Geekvape Wenax Q Mini vape kit offers a compact and user-friendly choice suitable for vapers at any experience level. Featuring a built-in 1000mAh battery for extended usage between charges, the device maintains consistent performance with its 5 - 25W output range. Specifically designed for Mouth To Lung (MTL) inhaling, it delivers a vaping experience akin to a traditional cigarette. The kit includes two refillable pods with integrated coils to simplify the initiation process.

The Wenax Q Mini's straightforward design and inhale activation eliminate the need for dealing with buttons, menus, or settings. A simple puff on the mouthpiece generates a discreet amount of vapor, replicating the sensation of a cigarette. This simplicity is especially beneficial for those transitioning from smoking. Smart Mode automatically adjusts the wattage based on the inserted pod, and adjustable airflow allows you to customize the inhale tightness.

Refilling the Geekvape Q pods is a hassle-free process, as there's no need to remove them from the device. Just lift the mouthpiece to access the filling port. Both pods come with built-in coils, eliminating the mess associated with coil changes. One pod houses a 0.8 Ohm coil, while the other features a 1.2 Ohm coil.
Specification:

MTL Pod Kit
1000mAh Built-In Battery
Inhale Activation
Adjustable Airflow
Smart Mode
Pocket-Friendly Design
2ml Refillable Pods
Built-In Mesh Coils
Contents:

Geekvape Wenax Q Mini Vape Device
0.8 Ohm Geekvape Wenax Q Pod
1.2 Ohm Geekvape Wenax Q Pod
USB-C Charging Cable
User Manual