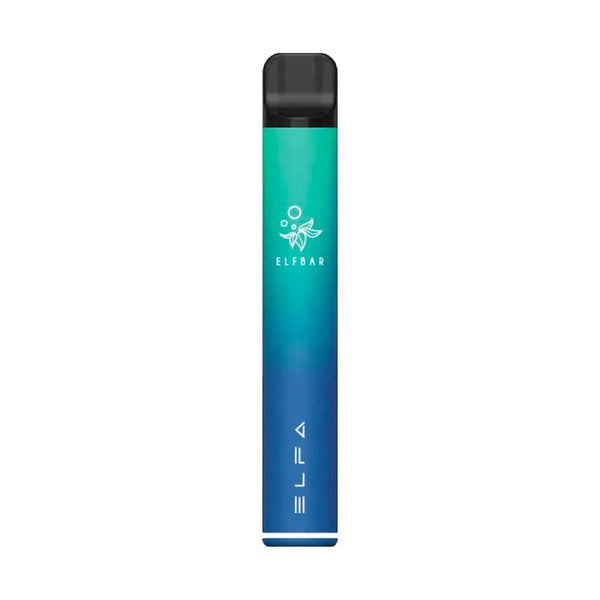 The Elf Bar Elfa Pod kit is simple to use and comes with prefilled pods in a range of flavours. You won't have to deal with messy refills or fussy coil replacements because of this. When the old pod runs out of e-liquid, just replace it with a new one. It also includes a robust 500mAh battery, allowing you to vape for extended periods of time. A 2ml prefilled pod is also included in the kit, which gives a realistic MTL (Mouth To Lung) inhalation.
Because the Elf Bar Elfa is inhale activated, there are no confusing menus or inconvenient buttons. As a result, all you have to do to activate your kit is inhale through the mouthpiece. When you do, it will produce an MTL inhalation with a small quantity of vapour and a cigarette-like sensation. Furthermore, the rapid USB-C charger charges in around 30 minutes, which means you'll spend less time waiting to vape.
Each Elf Bar Elfa pod is loaded with 20mg salt nicotine e-liquid for a smoother throat hit and faster desire fulfilment. You may obtain up to 600 puffs from each one because to its 2ml capacity, which is more than 20 cigarettes. Every pod has a mesh coil, which warms e-liquid faster and offers a richer flavour. You'll also discover a diverse assortment of flavours to pick from, including a variety of fruit, drink, and dessert combinations.
Specification:

Beginner Friendly
Prefilled Pod Included
Inhale Activated
MTL Vaping Style
Multiple Pod Flavours Available
Contents:
Contents:

Elf Bar Elfa Device
Elf Bar Elfa Prefilled Pod
USB-C Charging Cable
User Manual