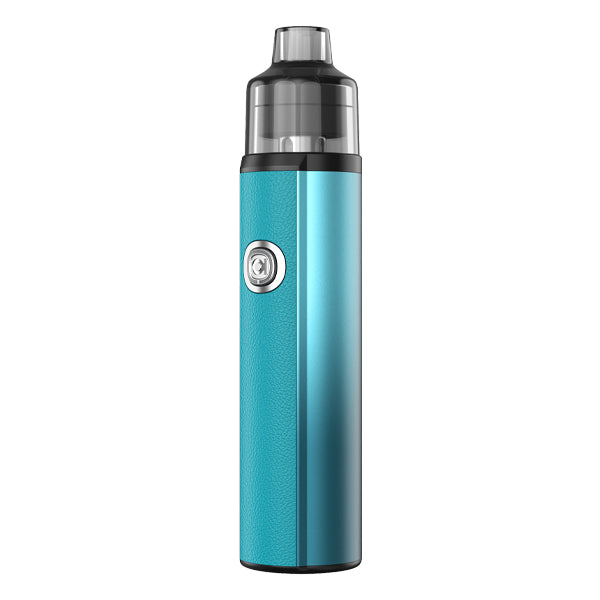 The Aspire BP Stik pod kit offers a versatile yet straightforward vaping experience. With a wide range of compatible coils, it accommodates both MTL (Mouth To Lung) and DTL (Direct To Lung) vaping styles. Equipped with a built-in 2500mAh battery, it ensures extended usage, delivering up to 80W of power. The kit intelligently detects your coil choice and configures the optimal output. For added customization, you can manually adjust the wattage. The kit includes two different coils for experimentation to find your preferred vaping style.

Designed with beginners in mind, the BP Stik boasts a user-friendly single-button operation. You can power the device on or off with ease. Insert a filled pod, and then either inhale from the mouthpiece or press and hold the button to start vaping. The device can automatically set the ideal power level for your coil, or you can use the button to switch between low, medium, and high power modes. A clear LED indicator displays your battery level, and recharging is simple with the included USB-C cable.

The BP Stik pods are compatible with the BP coil series and are easy to replace—just remove the old one from the base of the pod and slide in a new one. To refill your pod, remove the rubber stopper from the bottom to access the fill port. You have the option to adjust the airflow by rotating the BP Stik Pod, giving you control over the airflow's restriction level for each inhale.
Specification:
80W Maximum Output
2500mAh Built-In Battery
MTL & DTL Vaping
Aspire ASP Chipset
Low, Medium And High Wattage Modes
Adjustable Airflow
2ml Pods
Contents:
Aspire BP Stik Device
Aspire BP Stik Pod
Aspire BP Mesh 0.17 Ohm Coil (Pre-Installed)
Aspire BP Mesh 0.3 Ohm Coil
USB-C Charging Cable
User Manual